Outstanding Service Award
The Outstanding Service Award is presented each year to a member of the University of Maryland College Park Foundation community. The objective of this award program is to recognize individuals who have provided outstanding service and have made significant contributions to the university community.
2016 - Ed DeGrange, Sr.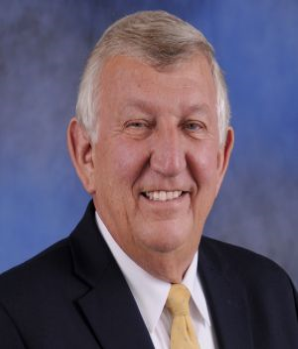 James "Ed" DeGrange, Sr. was elected to the Senate of Maryland in 1998 to represent the 32nd Legislative District of Anne Arundel County. As Senator he serves as a member of the Budget and Taxation Committee (chairing its Capital Budget as well as its Public Safety, Transportation and Environment Subcommittees). He also serves as Vice Chair of the Senate Rules Committee. Prior to his election to the State Senate, DeGrange was a successful small business owner of DeGrange Lumber and a member of the Anne Arundel County Council representing District 2 from 1994-1998. DeGrange is an active member of Holy Trinity Catholic Church, the Glen Burnie Improvement Association, and the Rotary Club of Glen Burnie. He is also the Immediate Past President of the Take Back Our Streets charitable foundation which provides assistance to families in need in Northern Anne Arundel County. Senator DeGrange is a graduate of Glen Burnie High School, and a former member of the United State Army Reserves. He resides in Millersville with his wife Nora. They are the parents of three grown children and the grandparents of ten.
2015 - Adrienne Jones
Delegate Adrienne A. Jones has been a member of the Maryland General Assembly since 1997, representing the 10th Legislative District of Baltimore County. On January 8, 2014, she was once again unanimously elected by the full House of Delegates to serve as Speaker Pro Tem. This is the twelfth time she has been selected to serve in this position. Delegate Jones also holds the distinction of being the first African American woman to serve as Speaker Pro Tem in the Maryland House of Delegates. Delegate Jones serves on the House Appropriations Committee, is Chair of the Capital Budget Subcommittee, and is the House Chair of the Joint Committee on Fair Practices and Personnel Oversight. She also serves on the Education and Economic Development Subcommittee, Spending Affordability Committee, Legislative Policy Committee, and is Co-Chair of the Joint Legislative Work Group to Study State, County, and Municipal Fiscal Relationships. As the first Executive Director of the Baltimore County Office of Fair Practices and Community Affairs, she faithfully served the citizens of the County for over 35 years. She served as Deputy Director of the Baltimore County Office of Human Resources until her retirement from service in Baltimore County Government on June 30, 2014. She is the Founder of the Annual Baltimore County African American Cultural Festival. Speaker Pro Tem Jones was born in Cowdensville, Maryland, a historic African American community located near Arbutus in Southwest Baltimore County. She attended Baltimore County Public Schools and received her Bachelor of Arts Degree in Psychology from the University of Maryland Baltimore County (UMBC) in 1976. She attended The National Security Seminar, U.S. Army War College in 2007. She received an Honorary Doctor of Law Degree from Goucher College in Towson, Maryland.
2015 - Edward Kasemeyer
Senator Edward J. Kasemeyer serves as Chairman of the Budget and Taxation Committee. Senator Kasemeyer is also a member of the Legislative Policy Committee, the Executive Nominations Committee, the Rules Committee, the Joint Committee on Pensions, and the Joint Spending Affordability Committee. An active participant in community affairs, Senator Kasemeyer is a member of the University of Maryland Medical System board and the Board of the Howard County Conservancy. Senator Kasemeyer, a Howard County resident for more than fifty years, attended Maryland public schools and graduated from Western Maryland College (now known as McDaniel College). Before entering the political arena, Senator Kasemeyer enjoyed a successful career in real estate and land development. He is a former President of the Howard County Chamber of Commerce. Having had the opportunity to work in both the private and public sectors, and the benefit of being a member of the Senate's Budget and Taxation Committee under multiple administrations, Senator Kasemeyer brings a unique perspective to the Maryland Economic Development Commission. He understands the need for a regulatory framework while grasping the importance of systems that facilitate rather than impede business growth.
2014 – Vicky Gruber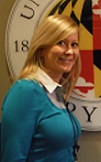 Victoria Gruber is an attorney and member of the Maryland Bar Association who specializes in legislative and governmental matters. Raised in Silver Spring, Maryland, Victoria holds a B.S. in government from the University of Maryland College Park where she served as the President and Vice President of the Student Government Association as well as Chair of the Overall Homecoming Committee. She graduated Magna Cum Laude from the University of Baltimore School of Law where she was awarded the Judge Richard Gilbert & R. Roland Brockmeyer Scholarships for academic excellence and completed coursework towards a Master of Laws in Taxation. Ms. Gruber has served as the Chief of Staff for Senate President Thomas V. Mike Miller, Jr. and Counsel to the Maryland Senate since 2006. In this role she assists and advises in both public policy and fiscal matters regarding legislative initiatives and the State operating and capital budgets. From 1999 through 2006, Ms. Gruber served as a senior legal counsel to the Senate Budget and Taxation Committee and as co-leader of the Taxes and Fiscal Planning Workgroup for the Department of Legislative Services.Prior to her work for the Maryland General Assembly, Ms. Gruber worked as a legislative lobbyist for the firm of Evans & Stierhoff for five years representing clients including numerous health care entities, statewide organizations representing fire fighters and police officers, and the Washington Redskins.A recipient of the First Citizen Award by the Senate of Maryland, Ms. Gruber has been named as one of "Maryland's Top 100 Women" by The Daily Record and as one of "50 Women to Watch" by the Baltimore Sun. She has been profiled in by the Gazette newspaper and noted as a "Maryland Influencer" by Campaigns and Elections Magazine and as a member of the "Maryland Power List" by PolitickerMD.com. Ms. Gruber lives in Annapolis with her husband and two sons.
2013 – Nancy Kopp and Rushern Baker
Elected by the Maryland General Assembly in February 2002, and re-elected to full four-year terms in 2003, 2007 and 2011, Nancy K. Kopp is the 23rd Maryland State Treasurer since the adoption of the State Constitution of 185l. She is the second woman ever to serve as Maryland's State Treasurer and is currently the only woman serving Maryland in a Constitutional Office. Treasurer Kopp is a member of the Board of Public Works, along with the Governor and the Comptroller. This Board, unique to Maryland, has wide-ranging jurisdiction over many facets of State government. Treasurer Kopp chairs both the Capital Debt Affordability Committee and the Commission on State Debt, and is a member of Maryland's Board of Revenue Estimates. The Treasurer also serves as Chair of the Board of Trustees of both the Maryland State Retirement and Pension Systems and the College Savings Plans of Maryland and is a member of the Maryland Supplemental Retirement Board. Treasurer Kopp is an Executive Committee member of The Council of State Governments/Eastern Regional Conference (CSG/ERC). In January 2014, she was reappointed to serve as an at-large member of the Executive Committee for a 1-year term. In November 2013, she was appointed to The Financial Accounting Foundation (FAF) Board of Trustees. A graduate of Wellesley College, Treasurer Kopp holds a master's degree in Government from the University of Chicago. Prior to her election as Treasurer, Treasurer Kopp served in the Maryland House of Delegates for 27 years. She and her husband, Robert Kopp, live in Bethesda, MD and have two adult children and two grandchildren.

Rushern L. Baker, III is the seventh County Executive of Prince George's County, the highest income African-American majority county in America and the second largest jurisdiction by population in the State of Maryland. Since his election in November of 2010, Mr. Baker has worked closely with other state and regional leaders to pursue positive change, focusing on creating jobs, growing the economy, and improving public safety and education in the County. Since taking office, Mr. Baker has raised the profile of Prince George's County in the Washington, D.C. Metropolitan region, implementing innovative programs designed to improve the quality of life for residents. Mr. Baker established The Economic Development Incentive Fund (EDIF), an unprecedented $50 million fund designed to stimulate business growth in the County. He is also addressing healthcare disparities through his leadership and advocacy for a new world-class Regional Medical Center in Prince George's County that will transform health care in the region. Mr. Baker introduced the Transforming Neighborhoods Initiative (TNI) in 2012 in order to uplift economically challenged neighborhoods in Prince George's County. TNI is an innovative approach to government service delivery.Mr. Baker is very focused on improving education and public safety in the County. For the last two years he has ensured that schools and the County's public safety agencies receive adequate funding and resources. The result has been rising test scores and significant reductions in overall crime. Mr. Baker has also made significant reforms to ensure openness, transparency, and accountability in government. Under his leadership, the County recently launched CountyClick 3-1-1. Residents now have increased access to the government online or via a County call center. He also introduced CountyStat, a program used to measure and monitor government operations in order to improve service delivery by County agencies.
2012 – Mike Busch

Mike believes that his greatest honor in life is serving his hometown of Annapolis – a city where he has coached, taught, mentored and represented in the State House. Mike Busch was initially encouraged to run for office by the parents of children he taught and coached in local sports. Mike served as chairman of the House Economic Matters Committee before being unanimously elected by his Democratic and Republican colleagues in 2003 to serve as Speaker of the House. He made his mark as Chairman battling privatization of BlueCross BlueShield insurance company – a move that could have cost health insurance consumers millions in premium costs. Mike is the highest ranking Anne Arundel County legislator in the General Assembly. While he is Maryland's Speaker, he is OUR DELEGATE. The Capital Editorial Board recently noted in their endorsement of Mike that he is "a gifted legislator who keeps an eye out for this area's interests." Mike is known by his colleagues for his even-handed leadership and his willingness to work with legislators from across the State and across political party to tackle complex issues, especially in the areas of consumer protection, education and economic development. Mike is a native Marylander and graduate of St. Mary's High School in Annapolis. Once aggressively recruited as a top prospect for the National Football League, Mike suffered a knee injury that ended his football career, while receiving his Bachelor of Science from Temple University. Mike taught and coached at St. Mary's High School and remains active in youth and community athletics. Mike works at the Anne Arundel County Department of Recreation and Parks. Mike and his wife Cindy have two daughters, Erin, a sophomore at Stetson University, and Megan, a junior in the Anne Arundel County Public School System. The family resides in the Homewood neighborhood of Annapolis.
2011 – Anthony Brown

Lt. Governor Anthony G. Brown has dedicated his professional life to public service. Elected alongside Governor Martin O'Malley in 2006 and reelected in 2010, Lt. Governor Brown leads the Administration's work to expand and improve health care, support economic development, help victims of domestic violence, increase access to higher education, and provide Veterans with better services and resources.Prior to serving as Lt. Governor, Anthony Brown represented Prince George's County for two terms in the Maryland House of Delegates, rising quickly to the position of Majority Whip. A Colonel in the U.S. Army Reserves, Anthony Brown is one of the nation's highest-ranking elected officials to have served a tour of duty in Iraq. A graduate of Harvard University and Harvard Law School, Anthony is the proud father of Rebecca (19), Jonathan (14), and stepson Anthony Walker (14). He and his wife Karmen reside in Prince George's County.
2010 – Mike Miller

Senator Thomas V. Mike Miller, Jr. is a native of Clinton, Maryland. He is a graduate of Surrattsville High School, the University of Maryland (B.S. 1964) and the University Of Maryland School Of Law (LL.B., J.D. 1967). Admitted to the Maryland Bar in 1967, Senator Miller is a member of local, state and national bar associations.In 1970, Senator Miller was elected to represent Prince George's County in the Maryland House of Delegates, and in 1974, he was elected to the Maryland State Senate. His current district includes portions of Calvert and Prince George's Counties. He has been re-elected to the State Senate every four years since 1978.Senator Miller was first selected by his peers as President of the Maryland Senate at the beginning of the 1987 Session of the General Assembly, and is the longest serving Senate President in both Maryland and United States history. From 1983 to 1986, he served as Chairman of the Senate Judicial Proceedings Committee. Senator Miller is the 1999 recipient of the Tyser Medallion Award for Outstanding Service to the University of Maryland. He was honored in 1997 as the nation's outstanding legislator. He has served as the President of the National Senate Presidents' Forum and as Chairman of the Southern Legislative Conference of the Council of State Governments. Senator Miller is a former Chairman of the National Democratic Legislative Campaign Committee. Other honors and awards include Outstanding Alumnus of the University of Maryland College Park, the University of Maryland Hall of Fame, the University of Maryland Athletic Hall of Fame and the William P. Coliton Community Service Award for Excellence from John Hopkins University.Senator Miller is the oldest of ten children. He has practiced law for over forty years, and maintains offices in Clinton and Dunkirk. Senator Miller's family is active in the local business community, and Senator Miller is a participant in a broad range of civic activities.Senator Miller lives in Chesapeake Beach with Patti, his wife of 46 years. They have five children and 14 grandchildren.